Sample Motor Grader - Inspection Reports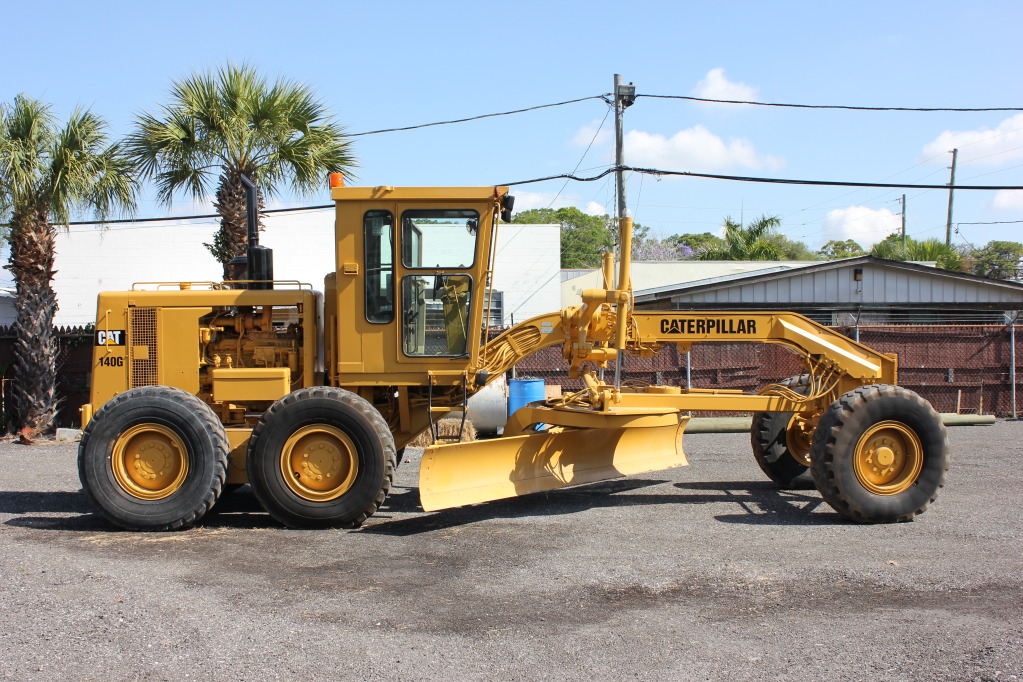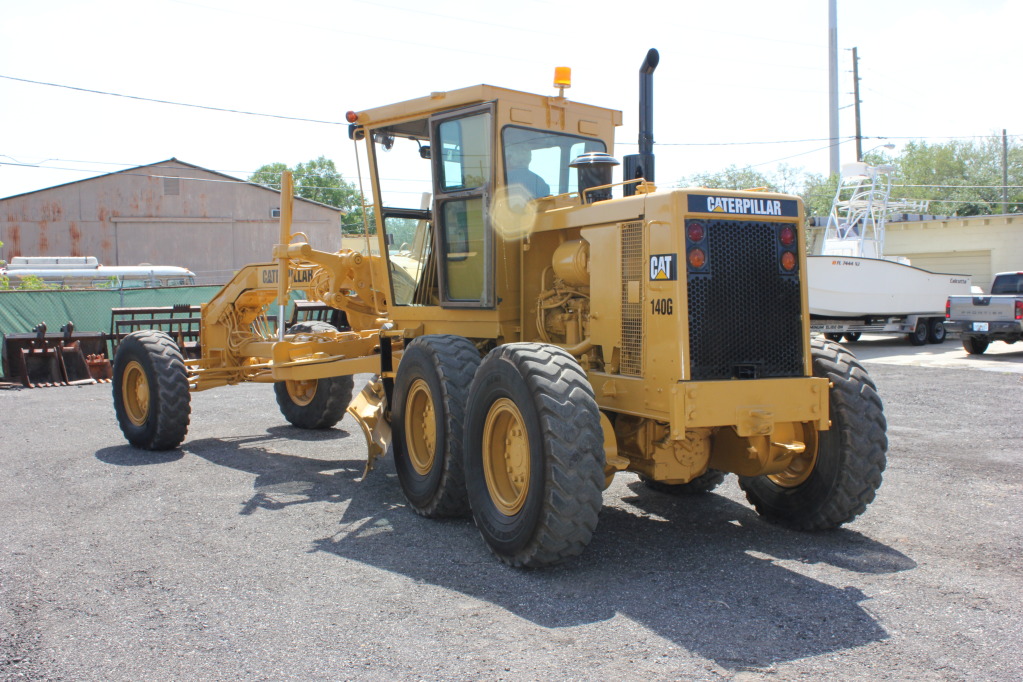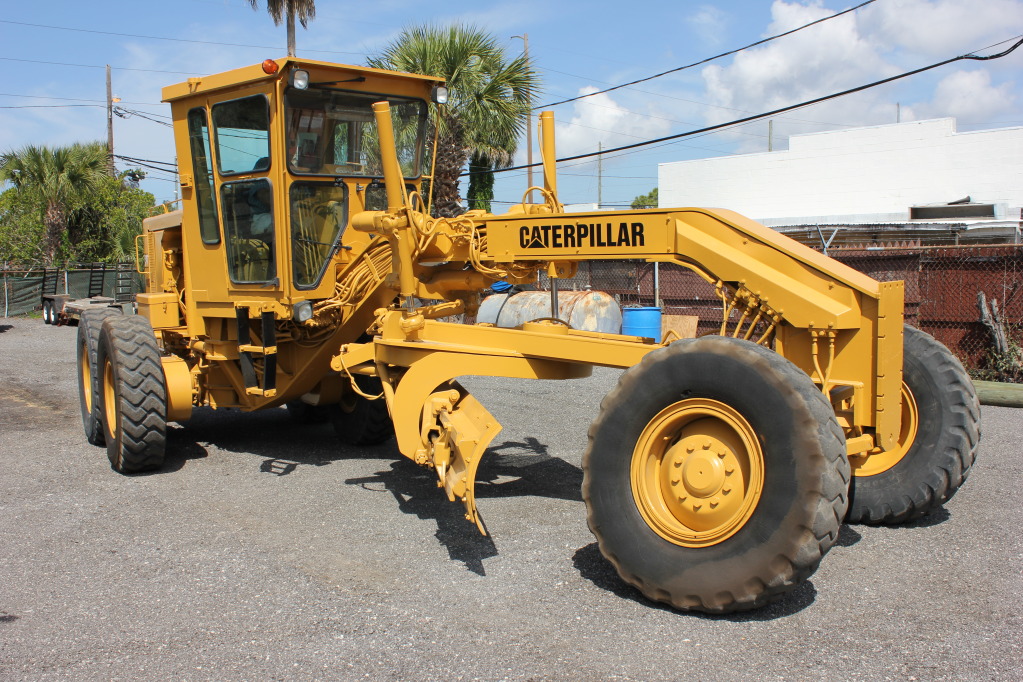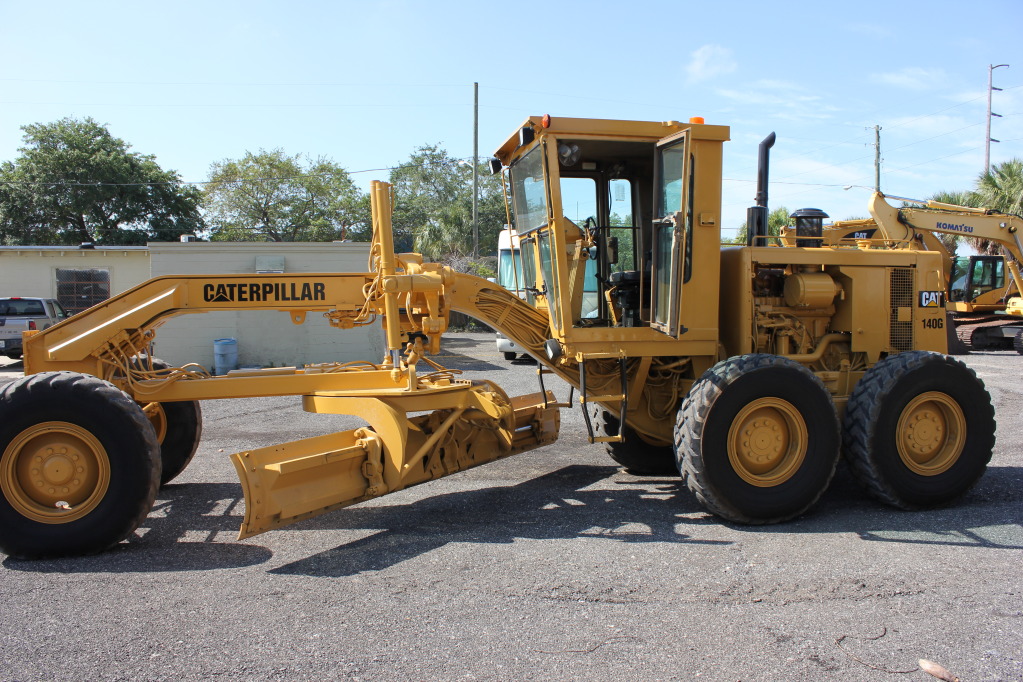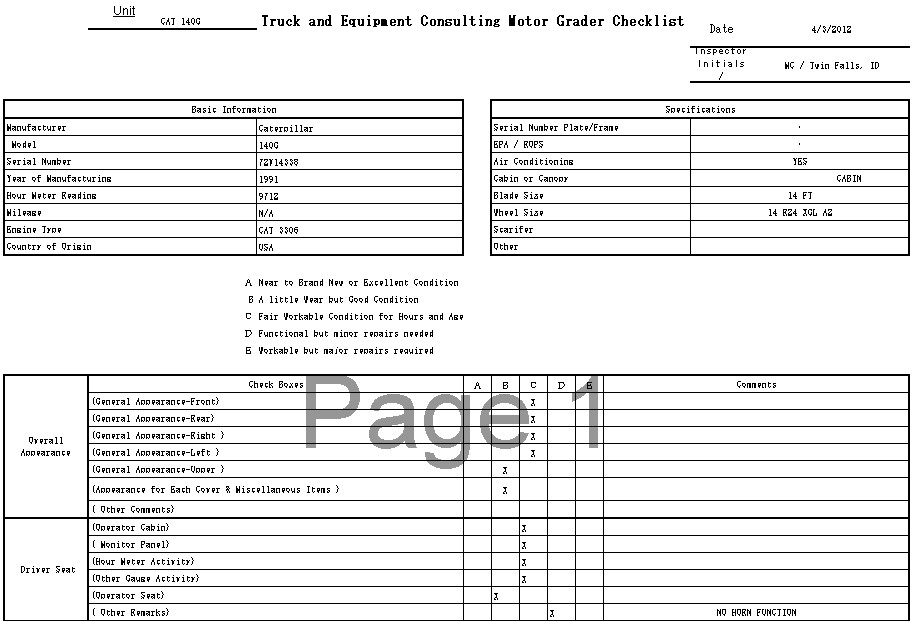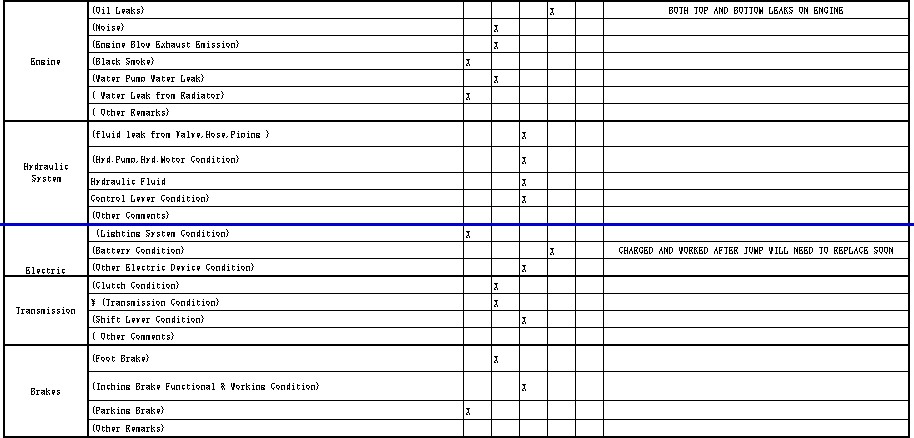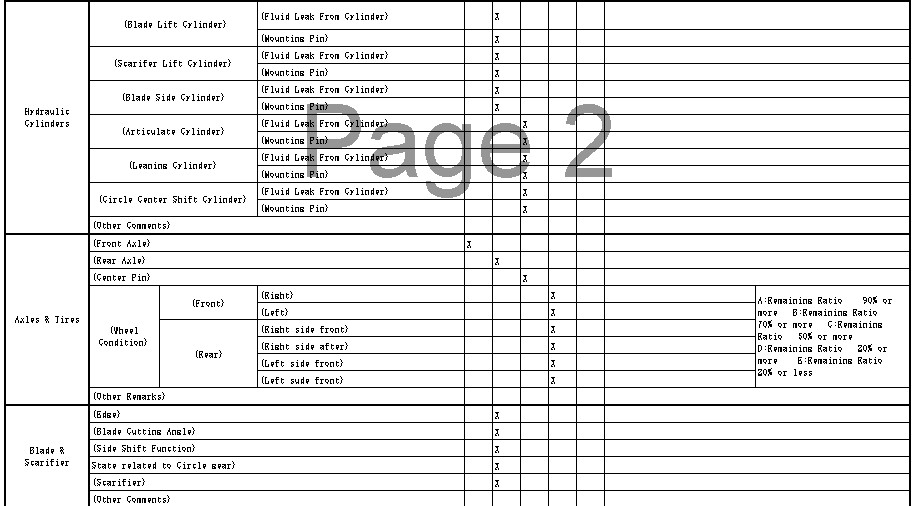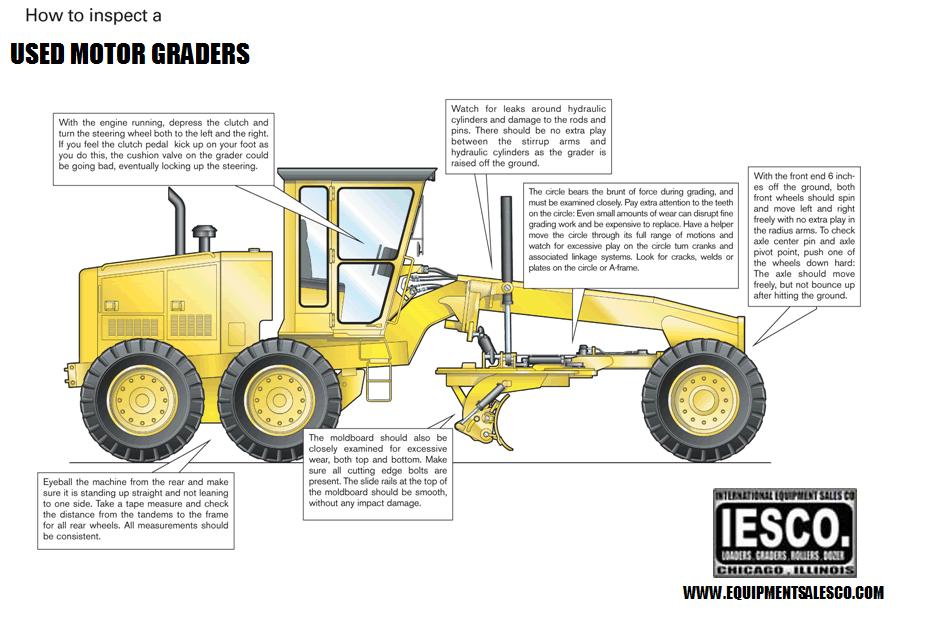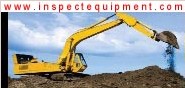 With engine running, turn the steering wheel completely to the left and to the right. If excess noise is heard, cushion valve may be going bad which can ultimately cause steering failure.

Carefully inspect for leaks around all hydraulic cylinders, and damage to rods and pins. Watch for excess loose play between the stirrup arms and hydraulic cylinders as grader is raised.

The circle endures the most stress and load during grading and must be closely  inspected, Inspect teeth for wear or damage which is costly; even small amounts are important. Observe full range of motion and watch for excessive play on the gears, crank, and linkage. Look for cracks, weld repairs, on the circle or A-frame.

With the front end at least 6 inches raised, both front wheels should spin easy, with no extra play in radius arms. Check axle pivot by pushing down on one wheel. Axle should move freely and not bounce.

The moldboard should be closely inspected for excess wear or damage, both top and bottom. Insure all bolts are present. Side rails at the top of the moldboard should be smooth without any damage.

Inspect all angles of machine and check for proper level stance without lean. Check distance from the tandems to the frame for all rear wheels which is critical to balance and proper operation.